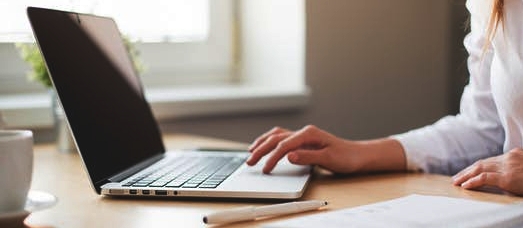 Philadelphia Integrative Medicine's integrative/functional medicine approach is different from a purely conventional approach. Our providers see you as a whole person. They will work with you to find root causes and preventive approaches that put you and your health at the center. Please arrive 15 minutes before your scheduled time each time you come into the clinic, this allows us to run on time.
Let's get started!
These directions are for patients who have already scheduled a New Patient Appointment. If you have not scheduled an appointment, you can schedule by clicking below :
We recommend that all patients read our FAQs.
What You Can Expect at Your 1st Appointment
Arrive 15 minutes early to check in.

All of our providers collaborate to create your comprehensive treatment plan starting one week before your appointment. We have already reviewed your questionnaire and any records you sent in for us to review. Now, we are ready to listen.

Your provider will perform a physical exam.

Discuss your treatment plan in-depth . Our treatment is collaborative. Feel free to give us feedback on your treatment plan.

Plan to spend 15 minutes at check out.
1. Pay your deposit to secure your appointment
You may have already completed this step while scheduling. The deposit is due the same day as scheduling. If you received an emailed invoice, you can pay securely online by clicking "View Invoice" or by calling (888) 702-7974 x2. If you are mailing a check, please contact us to let us know. Be sure to read our financial policy.
Unfortunately, if the deposit is not received within 48 hours, we can no longer hold your appointment, but are happy to reschedule. We require 2 business days' notice if you need to cancel or reschedule your appointment. A $25 fee applies to refunded deposits. No fee applies for rescheduled appointments with adequate notice.
2. Register for our free patient portal, Power2Patient
Your username and email address are the same*. Please use Chrome as your browser when using the portal. If you experience technical difficulties, please contact support at (855) 667-1967.
If you have already registered for the portal, log in here.
*If another user is already using your email address as a username, your username will differ. The same email address can be used on multiple accounts, but a different username is required for each patient. You should also receive your username in an email from P2P. If you are not sure what your username is, please contact us.
3. Complete your questionnaire no later than 1 week prior to your appointment
From the home screen of the portal, click on Questionnaire on the top, left side of the screen. Fully complete all sections of the questionnaire*. Unfortunately, if your questionnaire is not complete 1 week prior to your appointment, we will need to reschedule.
Important: As you fill out the questionnaire and your answers are saved, your PIM provider is able to view the answers. It appears on the patient's end as though we do not receive the questionnaire until you click the "Submit" button. That is not the case. Our Executive Patient Coordinator will check your questionnaire for completion 1 week before your appointment and contact you if it is incomplete.
If you complete your questionnaire early and would like to be notified if an earlier appointment becomes available, contact Denise Roberts on the portal and ask to be added to the waiting list.
*If you have scheduled a Free 20 Minute Consultation, do not fill out the P2P questionnaire until after your Free Consultation or the questionnaire will reset and will need to completed again.
4. E-Sign consent forms
Click on the "Forms to Sign" tab and sign:
New Patient Consent Form

Authorization for Release (Optional - See Step 5)

For patients with Medicare or Medicaid: Medicare/Medicaid ABN Form
5. Send medical records (optional)
Not sure what records to send? We recommend sending any records that you feel are related to the reasons you are coming in. When in doubt, send records from the past 2 years. Not all patient feel the need to send records which is why this is an optional step.
Records received one week or more prior to your appointment will be reviewed. Records received less than one week before your appointment or records that are brought in the day of your appointment will not be reviewed until the following appointment.
If you already have a copy of your records that you would like to send us:
Email them to info@philly-im.com

Fax them to (888) 702-7974

Mail them to our office (200 Eagle Rd, Strafford Bldg Two, Ste 208, Wayne, PA 19087)

Drop them off at the office during clinic hours (Tues, Wed, Fri 9 AM-12 PM + 1 PM-4 PM)

*Emailed records must be in PDF format or we are unable to add them to your file. Click here for directions on how to save a document as a PDF.

Please note: We cannot login to patient portals from other practices on your behalf to download records. Records must be sent using one of the above options. We also cannot accept records sent in Gmail Confidential Mode because it disables the option for us to download your records.

Once your records are received, they will be available to view in the Documents section of your P2P portal. We will send you a confirmation of receipt and notify your provider. If you do not see records in the Documents section of your portal, it means we did not receive them.
If you need need to request records from another provider:
The Authorization for Release is also under the e-sign tab. This is not mandatory, but if you have any records that you want to request be sent to us from another provider, please fill that out, print it, and send it to your provider. If you have more than one provider that you would like to send a release to, contact Denise Roberts on the portal and she can make additional releases available.
***Please note that we do not send the authorization for release for you. Patients are responsible for sending this document to their providers. If you would like us to fax the request for you, please ask us. Your records will post to the Documents tab of the portal as soon as they are received.***
It takes an average of 30 days for other providers to send us your records. If you need your provider to send us records in under 30 days, we recommend writing, "URGENT! STAT!" and including the date your records are due on the top of the release and highlighting it.
Thank you for completing the intake process. We look forward to your appointment!
Visit notes that include supplement instructions, lab orders, and invoice fulfillments (AKA superbills for insurance reimbursement) are available in the Documents section of your portal no later than 1 business day after each appointment.
Our preferred method of communication is portal messaging. Now that you have registered for the portal, please message us on the portal instead of emailing to optimize confidentiality.